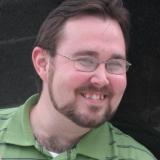 Coordinator of Campus Ministry @
St. Michael's Catholic Academy
The Coordinator of Campus Ministry is a lay ministry position in youth ministry. This position plans for and executes the liturgical life of the school, the retreat ministry, campus ministry student leadership team, administrates the service learning program and advises the administration on all aspects of Catholic identity for the school. Other duties include leading daily prayer over announcements and at lunches, participating in administrative team, academic council, grade level and theology department meetings. A large part of this job is also relational ministry with the students. This career has a lot of event planning elements, as well as program administration elements to it. A person in this field must be very creative and energetic and must love and understand the age group which they intend to serve (high school, middle school, young adult ministry, etc.).
How I Got Here
Show
Favorite class(es): Special topics in religious studies (any of the fun odd courses by cool professors in the major)
Changing majors:
I started as a Theatre major, but after the first year I thought, "I don't see myself making a living out of this." I didn't know what to change my major to until the Holy Spirit said "Hey, what did I send you to all of those leadership camps in high school for?" And I said, "Oh yeah! Religious Studies Major!"
Moving from college to career:
It's important to have a degree in this field if you want to be at a parish or school that will pay you enough to live on. Sometimes more rural parishes will take someone without one, but usually on a part-time basis, with part-time pay. Also, everyone wants to hire someone with 3-5 years of experience. The way to get around this is to intern in college at a large parish with a well-known program and a well-connected Catholic Youth Ministry. That way you can go into interviews right out of college and say that yes, you do have 3 years of experience. You can show some sample youth events and share your vision for a program. Also, volunteer at diocesan events and begin to build relationships with the diocesan ministry staff. It's invaluable if you have them on your list to vouch for you when a pastor or principal checks references.
Career influences:
I got into this business due to my own positive experiences with youth ministry as a teen. I loved my teen years and had a ton of great experiences with my youth group at my parish. I also had great mentors and a wonderful internship experience in college.
The Ups and Downs
Show
Like all ministry, youth ministry, whether in a parish or at a school, is not something people do for the paycheck. Parish ministry has a ton of night and weekend hours. Campus Ministry at a Catholic high school is more family-friendly, as the hours are more like a teacher's hours. There are a lot of overnight events like retreats and lock-ins. A person in this ministry must love working with youth. It is also important if you have a significant other, that he or she also loves the ministry. It is a huge time commitment for not a huge paycheck. But for those people who are service-minded and enjoy making a difference in the lives of youth, this career field is certainly worthwhile. It is important to know that the burn-out rate for youth ministers is pretty high. Volunteering and internships are highly recommended before you commit to this career.
Also, the more quality training from professional youth ministry training organizations and networking communities that a person can get, the more likely they will be to enjoy this as a long term career.
Recommendations
Show
Take the time to double major or at least minor in a whole different field. I have found that in getting a degree in Religious Studies, interning in youth ministry throughout college, and then going right to work for a parish, all of my education, training, and experience is in this one field. On paper, I am not qualified to do anything other than what I am doing now. (This is good, as long as I love doing this job.) But if I did experience burn-out or wanted to go another direction, I would have to begin at the entry level, which would probably not pay the bills.
Interested in this Career?
Show
Learn more about careers in: