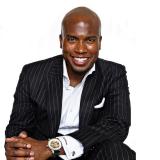 Motivational Speaker @
Sprinklisms, Inc.
Some people tell me I'm a motivational speaker.
I travel the world, speaking to audiences about achievement strategies they can use to live an awesome life at work and home. I show people how to aim high, reject excuses and connect with the success and lifestyle they deserve.
If all else fails, I just make stuff up.