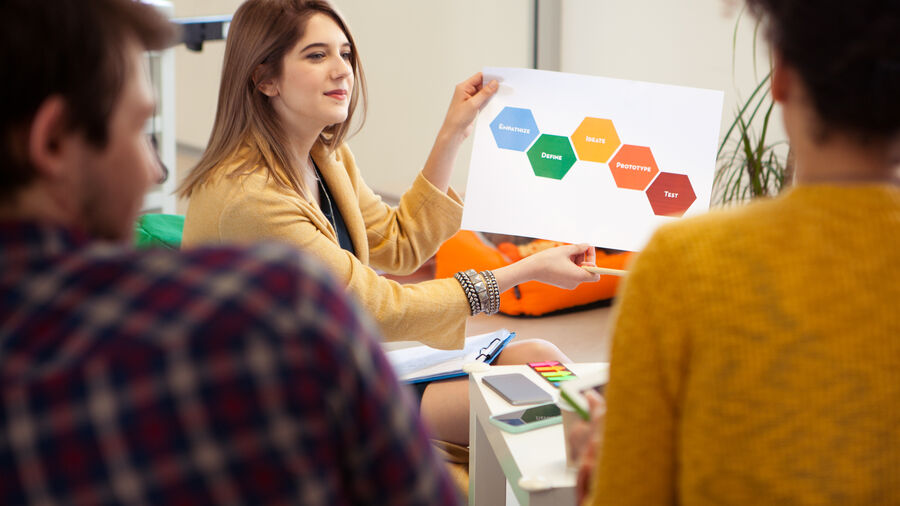 Marketing incorporates a variety of related business activities. While individual occupations within these diverse areas may be specialized, decisions in any one of them require a broad understanding of the marketing process and an ability to analyze the factors that influence it.
The marketing process begins with the identification and design of products or services which will satisfy customer needs profitably. The process continues with the packaging, pricing, advertising, distribution, sales promotion, and servicing of the firms' offerings.
The major in Marketing is designed as a comprehensive study of all these activities, providing both the common background required for any marketing career and an opportunity for specialization based on the student's interests.
This broadly designed major is appropriate for careers in:
Marketing management
Promotional strategy
Personal selling and sales management
Retail merchandising and management
Marketing research
Knowledge of product design, advertising, pricing, consumer behavior and distribution management is also essential. Careers in brand management or marketing research may require additional education (e.g., an MBA). Additional experience provided by internships can greatly facilitate the job search process.
A large percentage of the graduates with a Bachelor of Business Administration (BBA) in Marketing from UT are employed as sales representatives, usually for large consumer products or industrial firms, or in retailing as assistant buyers or department managers.
Declaration Requirements
Show
Prospective University of Texas at Austin students should visit UT Admissions to learn about the application process and how to declare a major.
How to Declare
Show
Undergraduates currently enrolled at The University of Texas at Austin who wish to change to a business major need to apply for an internal transfer. McCombs School of Business accepts students for the fall semester only.
Students are encouraged to attend an internal transfer information session and check their eligibility to apply through the McCombs Internal Transfer website.
Find out more about the internal transfer process, including the procedures, requirements to apply, historical summary of acceptance, and additional opportunities.
Personality
Show
Marketing majors tend to be students that are very innovative since they are required to study ways to grab the attention of everyday consumers. These students are often creative because they focus on creating new and exciting ideas/projects/events to stimulate the demands of consumers.
Skills
Show
Ability to remain up-to-date with the stimulating demands of all consumers global and domestic
Skillful in each level of the marketing process: research, selling, and promoting
Ability to identify specific products that match with target customers
Written and oral communication skills
Critical thinking and analytical skills