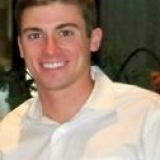 Owner @
Rick's Cleaners
I currently serve as the Director of Operations at Rick's Cleaners in Austin with 15 locations. I strive to continuously learn the dry clean industry with a hands on approach in order develop necessary skills, industry knowledge, and a stronger company. An example of my day-to-day basis includes improving quality control at our plants, personnel improvement, in-store visits, website, social media, mailing list upkeep, and shedding company "fat."
How I Got Here
Show
Favorite class(es): Financial Economics
Moving from college to career:
After graduating a semester early, the first thing I did was get out of the country. I spent three months backpacking Southeast Asia. I recommend traveling abroad to any recent graduate if they do not already have a job lined up. Traveling makes you grow as a person, and once you get settled in your career, it becomes difficult to take time off.
Career influences:
Rick's Cleaners is a family business. I was born and raised around it. Although I wasn't sure coming out of college if I would try it out, I quickly grew to love it.
The Ups and Downs
Show
Pros:
Competition is fun and challenging
No dry cleaning bills
Being my own boss
Small businesses give you a chance to do almost everything associated with the company and learn a broad variety of skills (not always the case in large corporations)
Cons:
Management can be a 24/7 job
Recommendations
Show
Regardless of your undergraduate major, go into your job search with an open mind. Many people have already made up their mind that they will work for one of the "The Big Four" or become a teacher, but don't close off other options too quickly.
The more successful people you take advice from, the better. They know what it takes to make it, and can provide better insight than most.
Interested in this Career?
Show
Learn more about careers in: