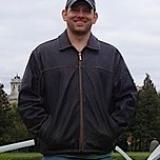 IT Manager @
3M
I oversee the Systems Management staff for the following disciplines globally:
Patch Management
Software Distribution and Inventory
PC Security
PC Education (End user)
File Services
Print Services
I have Global Product Leads in each space that are in charge of their respective areas and provide support and leadership to those teams. We exist to manage and protect our ~70,000 global PC's as well as provide critical services that enhance end user productivity.
How I Got Here
Show
Graduate degree(s): I would eventually like to get a graduate degree. My company will pay for it, but the reality is that I would get it for myself to prove I can do it. I really regretted not doing it a couple years after getting my job at 3M while college was still fresh
Favorite class(es): "The rise and fall of the Roman Empire" - It was simply fascinating
Changing majors:
Started out in Computer Science, decided after 2 years (and after passing all of the engineer weed-out courses!) that life as a programmer wasn't for me. I loved programming, but wanted a job more closely tied to the needs of business so I transferred to the college of business. I had an extra semesters worth of credits that went unused towards my major, but it was worth it in the long run.
Moving from college to career:
I was hired into 3M as a result of attending the College of Business career fairs, networking with companies, and keeping in close contact with the career counselors/advisors in the College of Business to be ensured I was well marketed. I landed 4 job offers, including one from my internship. My job was secured a semester before I graduated so it's safe to say my choice of undergraduate degree helped significantly. I graduated on a Wednesday, found an apartment and was at work the following Monday.
Career influences:
I have been a technology nut all my life and get excited about advancements in technology and how they can enable businesses and companies be more efficient and productive. I have always had a passion for Information Technology (IT) and once I got to College, specifically after doing my internships, I realized how I could turn that passion into a career.
The Ups and Downs
Show

Pros:
Job autonomy - I'm never bored! With such a varied array of products and services supported in my department there are always new and unique challenges. Working in a global company is also a challenging, yet very rewarding experience!
Travel - I love meeting new people through travel to remote offices as well as trade shows, product advisory boards, etc.
Flexible work arrangements - I have many staff members taking advantage of our AWA program (Alternative Work Arrangements) such as shortened weeks (pay for 32 hrs vs 40), 4 10's, Work from Home, flex hours, etc. It's all about delivering results, not sitting in a chair from 8 am - 5pm (although most still do that)
Opportunity - With a broad IT background and working in an extremely diverse fortune 500 company, I've had ample opportunity to explore 5 different technology disciplines during my 12 yr tenure at 3M
Staying abreast of technology trends isn't just a hobby. The learning and interacting with new technology I do outside of work, translates to my job and ultimately my value to the company as an IT professional.
Cons:
As a cost center (doesn't make money directly for the company), most IT groups are under significant pressure to do more with less, including staff. You have to stay sharp, keep your skills current, continuously challenge yourself to deliver significant value, and most of all be flexible!
IT can often require long hours
Highly competitive field and it's ever changing. Very difficult to stay on top of everything new and no matter how good or how smart you are, there are 100's of people who can do what you do better and are thirsty for that job.
The .com boom that created many overnight millionaires is over and is unlikely to happen again. While there are still very lucrative IT jobs, and the potential for rapid wealth is there, it's no different than most other careers.
Recommendations
Show
Above all, pursue your passions and don't fear the occasional leap of faith! Open your eyes and mind to everything around you. Embrace the fact that you don't, and can't know everything. Make it your life mission to explore, listen, learn. Live in a constant state of growth as an individual. Everything you take in around you will help shape and guide you through life.
Interested in this Career?
Show
Learn more about careers in: