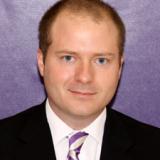 Assistant Coach @
Concordia University Texas
I am a men's college basketball coach. I coach, recruit and tutor approximately 20 college athletes. I travel across the state playing games and recruiting high school seniors. My job duties include everything from film break down to washing uniforms.
How I Got Here
Show
Graduate degree(s): After Texas, I attended South Texas College of Law
Favorite class(es): Either Intro to American Studies or German History 1945-Present
Changing majors:
I felt a lot of pressure, entering UT, to pursue a biology degree and go to medical school. It was soon apparent to me that not only did I hate math and science, but I was terrible at it. After 3 semesters I changed my major to History and never looked back. I enjoyed every class and cannot imagine going through school on my original path.
Moving from college to career:
I never really looked at basketball as a career when I was in school. It just never crossed my mind as something I could pursue, but it was always in the back of my mind. In college, I never really had the "Aha" moment about what my career path would be. I enjoyed school. I loved my history and government classes, but really didn't have a "career path," so law school was the best option for me. Law was never a passion of mine, though I enjoyed going to law school.
Again, there was never really a moment that I thought to myself that I could see me practicing law for the rest of my life. As I got into the practice of law, that feeling became stronger and I started to really become unhappy with my career choice. I had always been around basketball even in undergrad and law school, so I had friends in coaching that counseled me. I was able to get on staff as a volunteer coach at a university in Austin and have never looked back. I still do some law work to pay the bills, but it is no longer my life and I am able practice on my schedule.
My undergraduate degree actually comes in into use almost daily, though not in the way I imagined. I am the academic adviser for the team, and so I am, in part, responsible for making sure each player is eligible. I have spent countless hours teaching players history and government. Most of my knowledge comes directly from classes at UT. Without that background, I would not be very effective as an adviser, nor a tutor.
Career influences:
Basketball had always been a passion of mine. I played and coached, in one form or another, as long as I can remember. I also come from a family of coaches and educators, so I had a natural predilection for teaching. So, my family background in coaching and my love for basketball all combined to guide me in my career.
The Ups and Downs
Show
Pros: One of the main positives is the relationships you form. Whether its with your coaching staff, your players, high school coaches, or recruits, you are always meeting and learning about new people. Coaches have a special bond with each other because we all understand the hard work and hours that going into this profession.

The best part is being able to watch and be a big part of seeing a young, sometimes immature, high school senior develop into a college graduate and a good citizen. You spend so many hours with recruits and players that they become your de facto family. You put in hard work with every one of them, but the reward is great to see them succeed on and off the basketball court.

Cons: The hours and travel time are probable the biggest drawbacks. Honestly, that time is very enjoyable to me, but it makes it very hard to have normal relationships either with your family or significant others. You have to often miss family events and the late hours and days on the road can strain any relationship. You just have to make sure you have an understanding support system.
Recommendations
Show
I wish I knew was that it is okay to pursue a career you are passionate in, even if those around you don't understand or initially don't agree. Parents and friends may have the best intentions, but it matters more what you see for your future. Do something that makes you happy and not what makes someone else happy. In the end, it is you that has to get up and go to work everyday. If you follow your passion, not only will you enjoy your life, but you will be successful.

Secondly, don't be scared if you don't know what that passion is yet. How can you know at 18 years old what you will want to be doing when you are 40? Things change, and they may change several times before you graduate. Once you are out of school, careers are fluid and many people end up with jobs that were not at all what they studied in school. Do your best to find what you love now, but always be open to change.
Interested in this Career?
Show
Learn more about careers in: