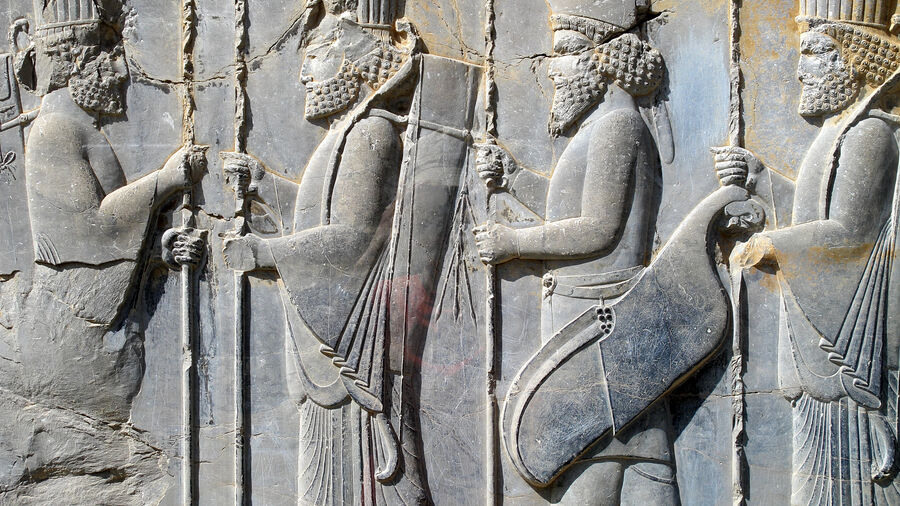 Students come to the UT History department for a wide range of reasons. Some are curious about the origins of their families, hometowns, or religious and cultural traditions, while others want to learn more about the current state of the world-how it came to be the way it is today.
Still others like to read about the grand sweep of human history, with all its attendant drama driven not only by fascinating individuals and big ideas, but also by the choices of ordinary people and the imperatives of everyday life. Studying history alerts us to the ways that people contend with and shape the natural environment, and the reasons why people gather into groups and identify themselves in certain ways. History is a story more lively and intriguing than a novel because it is real--as best we can determine from the available evidence! Doing history means playing detective in order to locate, study, and then piece together information gleaned from documents and other kinds of materials, with the aim of telling a true story about the human past.

Regardless of students' reasons for wanting to study history, they find that majoring in history here at UT offers them a number of real benefits. History majors learn to write well and think critically. They become skilled in evaluating different kinds of evidence, and in organizing large research projects. They study with professors who are distinguished not only for their scholarly research but also for their classroom teaching, men and women who inspire as well as instruct. Possessed of the skills that are the hallmark of an educated person, our majors go on to careers in any number of fields-- education, business, law, finance, policy-making, government service, entertainment, and more.

Simply put, the history major prepares students not only for diverse workplaces, but also for a life of engaged citizenship, as all of us confront an ever more complicated and interconnected world. As a history student, you will study with some of the finest teachers at UT, graduate with the skills that every job-seeker needs today, and learn about the U. S. and its relations with the rest of the world. Few other majors in the university offer comparable benefits-and such interesting and lively lectures and reading assignments ripe for discussion and debate!


Declaration Requirements
Show
Prospective University of Texas at Austin students should visit UT Admissions to learn about the application process and how to declare a major.
Specializations
Show
The History major does not require any specialization. However, there are Geographic Areas that cover six areas. They are Africa, Asia, Europe, Latin America, Middle East, and Transnational. Students choose four out of the six to pursue.
Students wishing to receive their teaching certificate for grades 7-12 will complete the UTeach History or Social Studies program.
The History Department offers two special programs, the History Honors Program and Normandy Scholar Program. History Honors Program is by admission only and is for outstanding students who complete a senior thesis. The Normandy Scholar Program is also by admission only and is open to all university students who wish to participate in a semester of World War II historical studies culminating in an abroad experience in Europe.
Personality
Show
Students well-suited for this major find looking into past people, places, and events intriguing. They find it hard to pass up historical markers, movies, documentaries, or books about fascinating times that have been recorded or still need to be recording. History majors tend to list "reading," as one of their hobbies. Students often have an interest in traveling or at least traveling through the written word. They enjoy learning about the past and re-telling stories.

There is no typical career for History majors, you can find them everywhere in life because they gain skills which are transferable to any industry or job that requires reading comprehension, thorough research, and oral or written analysis and communication.

Learn more about the many career paths recent UT alums have taken with their history degree.
Skills
Show
Substantial skill in reading and writing
Interest in the study of history
Organized and self-disciplined
Self-motivated and hard-working
Ability to conduct research, oral and written analysis