Textiles and Apparel
Major in the College of Natural Sciences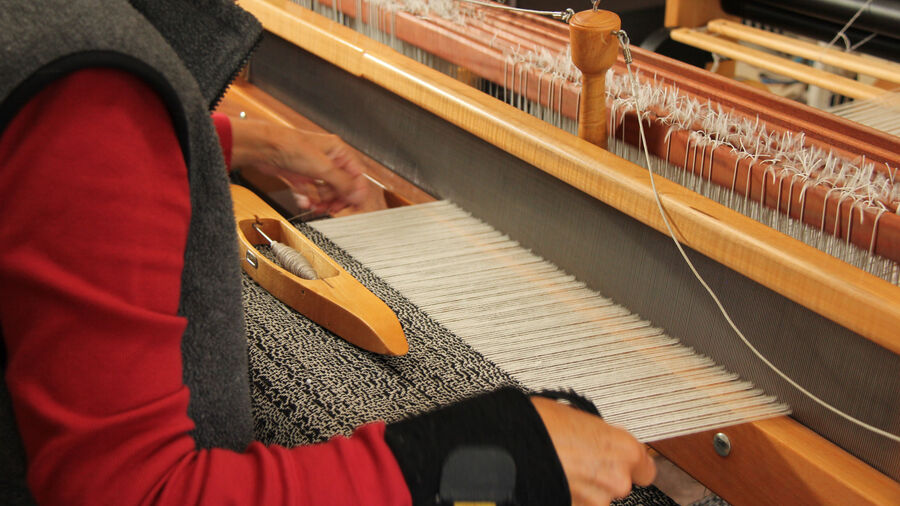 The Division of Textiles and Apparel (TXA) includes a wide range of disciplines.
Academic and research programs are organized into four major streams.
Robust internships are in place to enhance the student experience and ensure strong career opportunities. This unique program provides hands-on experiences with consumer behavior, multichannel retail environments, merchandise strategy, cultural practices and customs, apparel design, computer-aided design, technical design, fashion show production, and event organization, fabric conservation, museum management and fiber and fabric testing. Capstone retail merchandising and apparel design programs take students to high-profile venues. Basic research is being conducted on how bio-based fibers and specialized fabrics, and 3D technology to address basic human needs.
Declaration Requirements
Show
Prospective University of Texas at Austin students should visit UT Admissions to learn about the application process and how to declare a major.
How to Declare
Show
Step 1:Internal transfer students must apply to the College of Natural Sciences prior to completing 60 hours or four long semesters at UT. Applications are due to the College of Natural Sciences in the spring. Learn more about the college's internal transfer requirements.

Step 2: Once accepted into the College of Natural Sciences, all students will start as entry-level textiles and apparel majors until they successfully complete the entry-level requirements.
Required Courses
Show
For information on required courses, students can view the Textiles and Apparel degree plans for each track.

Field Experience: All TXA students must complete a Field Experience (most often in the form of an internship) related to the student's field of specialization. The experiences are a real stepping stone into the field and offer students real world experience to prepare for careers after graduation. The experiences are typically completed during the senior year; students work with the faculty admission panel to select the field experiences. View additional information about field experiences and requirements.
Skills
Show
Students in the textiles and apparel major develop:
Principles from arts, sciences, humanities, and specialized instruction in preparation for a professional careers
Apparel product development and technology
Professional preparation and interviewing skills
Computer-aided design and digital printing
Ability to create and exhibit collections and evening wear designs in a professional quality, fully sponsored fashion show to an audience of over 4,800
The preservation, conservation, and exhibition of textiles and apparel in museums and other collections
Retail management, buying, distribution, and merchandising of consumer goods
Knowledge and understanding in the areas of accounting, economics, marketing, psychology and statistics