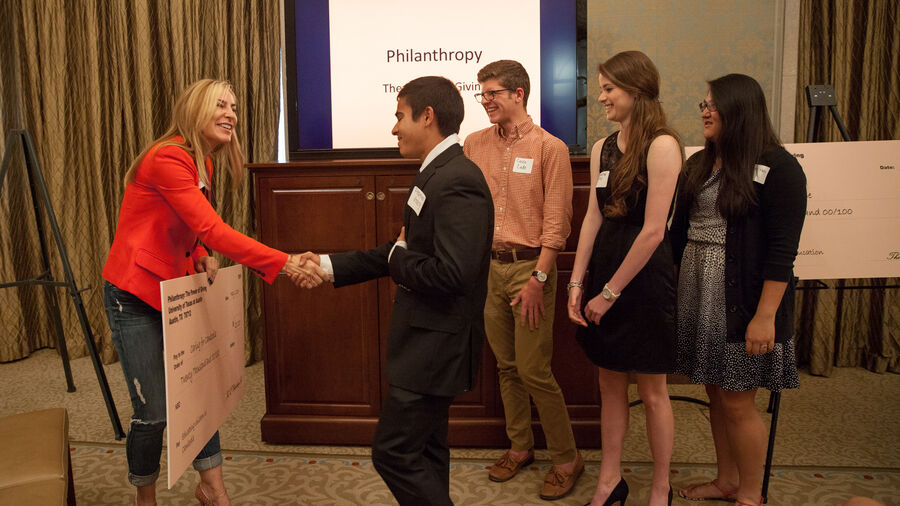 Trent Lesikar
The Texas Public Relations major is designed to prepare students for careers in the broad field of public relations.
In addition to educating students in theory and research, the program develops students' writing, decision-making and strategic thinking abilities, enabling students to fulfill an organizational management function - whether it be in the corporate, government, or non-profit sector.
Declaration Requirements
Show
Prospective University of Texas at Austin students should visit UT Admissions to learn about the application process and how to declare a major.
How to Declare
Show
Current UT students interested in transferring to the Moody College of Communication can learn more about application deadlines, requirements, and information sessions on the internal transfer website.
Required Courses
Show
View degree requirements and checklists to see the required courses for the Bachelor of Science in Public Relations.

Courses in Public Relations are very specific and have to be taken in a specific order. Students have to follow the sequence and should not expect to rush through the degree by taking several Advertising courses together. Completing the course requirements will take at least five semesters due to the sequencing of coursework. Students are also required to take PR 309 as part of a major in Public Relations. This course may not be taken off campus and another statistics course may not be substituted as PR 309 for this requirement. Some courses offered in PR do not count towards the PR degree, so you should read the course schedule carefully and consult the Internal Transfer Advisor to be sure you don't mistakenly take one of these courses.
Personality
Show
The Occupational Outlook Handbook, 2010-11 Edition states: "People who choose public relations as a career should have an outgoing personality, self-confidence, an understanding of human psychology, and an enthusiasm for motivating people. They should be assertive but able to participate as part of a team and be open to new ideas."
Skills
Show
Ability to work individually and in collaborative groups
Interpersonal communication skills
Critical thinking skills
Ability to adhere to deadlines