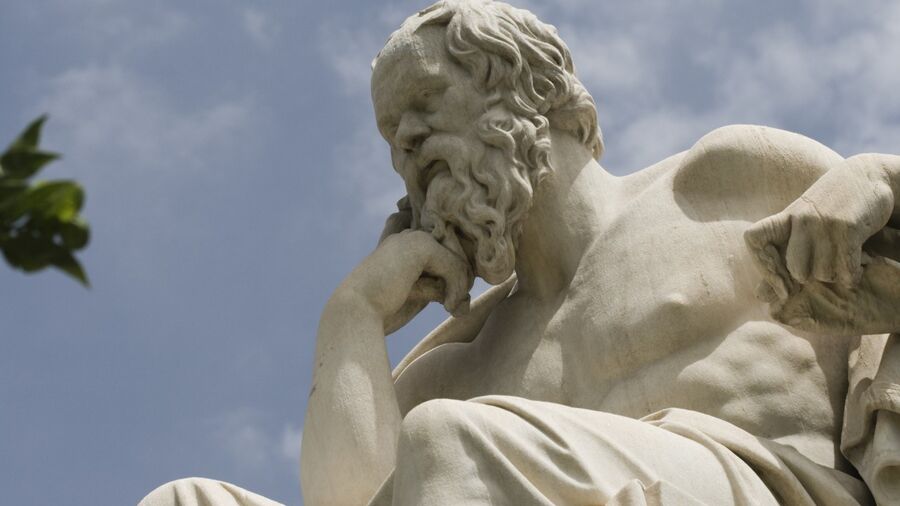 Philosophy is a branch of the humanities with ancient roots. The word "philosophy" comes to us from Ancient Greek and means "love of wisdom."
Philosophy students today seek to answer many of the same essential questions as did Socrates, Plato, and Aristotle such as " What is there? What am I? How do I know? What should I do?" The contemporary philosopher's approach to answering these questions is systematic, relying on reasoned argumentation. Among the major fields of study within philosophy are metaphysics (the study of reality and being), epistemology (the study of knowledge), logic (the study of principals and reasoning), and ethics (the study of values and morals).
The Department of Philosophy at The University of Texas at Austin is one of the largest in the United States and sponsors an excellent undergraduate program. Approximately 300 students are majoring in philosophy, and thousands more learn about philosophical thinking in the department's many undergraduate course offerings. The department is at the forefront of philosophical research in a wide variety of areas. It also places a strong emphasis on undergraduate education. Philosophy courses such as PHL 301 Introduction to Philosophy, PHL 304 Contemporary Moral Problems, and PHL 317K Introduction to Philosophy of the Arts are among the most popular courses on campus.
As with any degree in Liberal Arts, a degree in philosophy provides graduates with skills in critical thinking, writing, and in particular, logical thought. These skills are useful in a variety of careers. In addition, philosophy is often listed as one of the best majors for students interested in law school.
Declaration Requirements
Show
Prospective University of Texas at Austin students should visit UT Admissions to learn about the application process and how to declare a major.
How to Declare
Show
Undergraduates currently enrolled at UT who wish to declare a philosophy major must first meet with a philosophy advisor to discuss the degree plan and requirements. Making an appointment in advance is recommended. There is no formal application process, but students with over 60 hours completed may need to appeal to declare the major. For more information, visit the student affairs page on how to declare a major.
Specializations
Show
Philosophy does not offer specializations. However, Departmental Honors does require an application and additional requirements.
Personality
Show
Philosophy majors like to ask the big questions, but also value precision in their thinking and writing. You can meet other students interested in philosophy by contacting the Undergraduate Philosophy Association.
Skills
Show
Critical thinking
Writing and editing
Multicultural perspective
Researching
Analyzing information