Medical Laboratory Science
Major in the College of Natural Sciences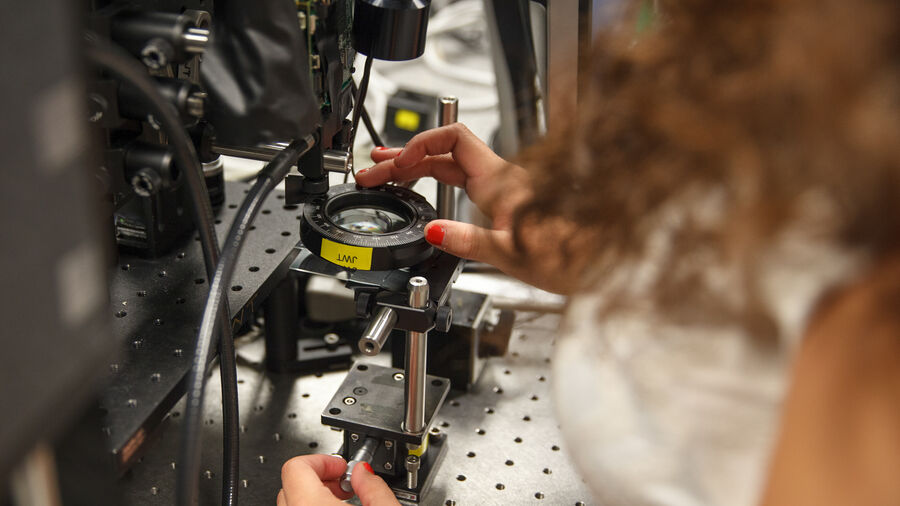 Trent Lesikar
Are you a problem solver? Do you enjoy investigative research? Are you interested in a health-related field of research and laboratory work? Would you like to work with other health care professionals in an exciting, ever-changing high-tech environment?
This specialized degree prepares students for a career in Medical Laboratory Science (medical technology). A degree in MLS provides students with specific training in biology and chemistry, including courses in microbiology, immunology, analytical chemistry, and biochemistry. In this pre-professional program, after completion of 100 semester hours of course work (about 3 years) in residence at the University of Texas at Austin, the student enters a school of medical laboratory science accredited by the National Agency for Medical Laboratory Science (NAACLS) for an additional year of professional training away from UT. Upon successful completion of the training program and approval of the faculty advisor, the student is awarded the degree and is eligible for national certifying examination.
Declaration Requirements
Show
Prospective University of Texas at Austin students should visit UT Admissions to learn about the application process and how to declare a major.
How to Declare
Show
Step 1: Internal transfer students must apply to the College of Natural Sciences prior to completing 60 hours or four long semesters at UT. Applications are due to the College of Natural Sciences in the spring. Learn more about the college's internal transfer requirements.

Step 2: Once accepted into the College of Natural Sciences, all students will start as entry-level medical laboratory science majors until they successfully complete the entry-level requirements.