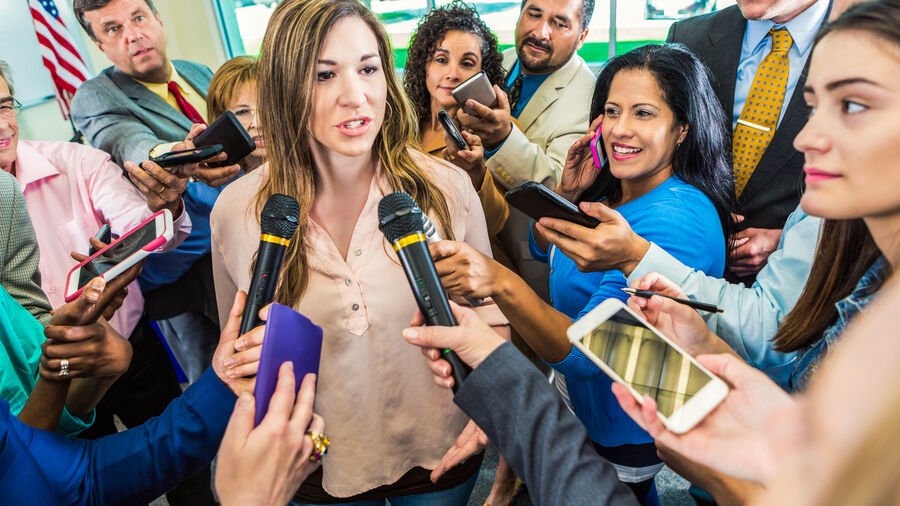 Students in the undergraduate program in the School of Journalism have the opportunity to advance the industry with courses aimed at critical thinking, explorative application and fundamental journalistic skills.
The digital-based journalism curriculum, ensures that every student will be able to think, report, and write like a journalist, and effectively utilize modern technology to tell stories across different news platforms.
Declaration Requirements
Show
Prospective University of Texas at Austin students should visit UT Admissions to learn about the application process and how to declare a major.
How to Declare
Show
Current UT students interested in transferring to the Moody College of Communication can learn more about application deadlines, requirements, and information sessions on the internal transfer website.
Specializations
Show
There are no required tracks or specializations in the School of Journalism. Students may fulfill their degree requirements by choosing courses from a variety of areas including, but not limited to, broadcast, photo, sports, and multimedia.
Personality
Show
Journalism students are naturally curious, tenacious, creative, objective, outgoing, and resourceful. They are strong writers, good with technology, and critical thinkers. They love paying attention to details, but are also flexible and spontaneous.
Skills
Show
Students in the journalism major will acquire a strong set of transferrable skills, including:
Writing skills
Interpersonal skills
Critical thinking skills
Presentation skills
Multimedia skills
Objectivity
Creativity
Ability to work independently
Team building and collaboration in large and small groups
Enhanced cultural sensitivity
Ability to meet deadlines