Human Development and Family Sciences
Major in the College of Natural Sciences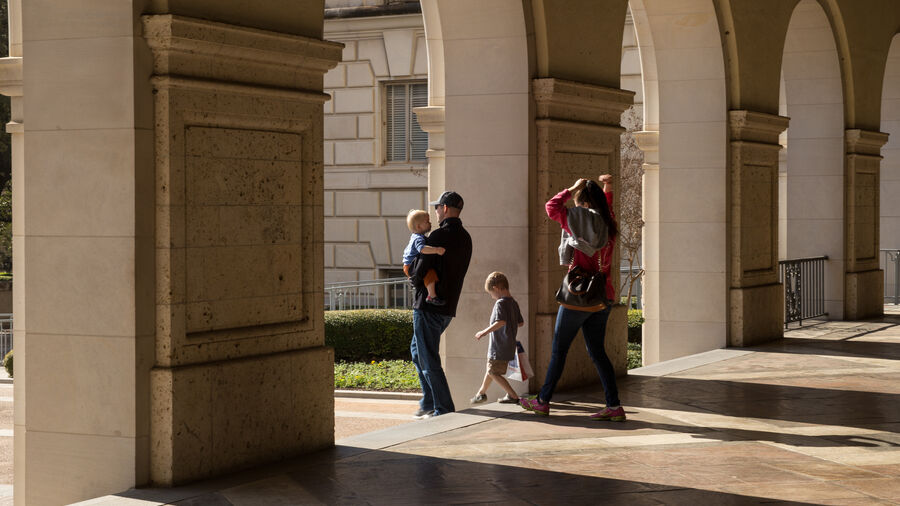 Trent Lesikar
The Department of Human Development and Family Sciences (HDFS) explores the psychological, social, and biopsychosocial processes that lead individuals and families to a spectrum of outcomes, from productivity, health, and well-being at one end to illness, dysfunction, and distress at the other.
HDFS at UT-Austin is a dynamic program that is among the nation's best interdisciplinary departments. Students have the option to pursue the Bachelor of Science (BS) of the Bachelor of Science and Arts (BSA) in HDFS.
The BS in HDFS focuses on the study of human development, individuals in a family context, relationships, and well-being within the family and the broader social, economic, community, and governmental environment. Academic and research programs are organized into five streams. Regardless of which stream you choose, all HDFS majors have the opportunity to enhance their education through research and observation.
The BSA in HDFS degree is designed to give each student an opportunity to combine a core mathematics or science experience with an interdisciplinary curriculum that complements his or her major. The flexibility and interdisciplinary nature of this degree makes it an excellent choice for students interested in medical school and other health professions.
Because the HDFS program is housed in the College of Natural Sciences, all HDFS students will develop a strong foundation in math and science.
Students who study HDFS will be prepared for careers in human services, public policy, advanced research and graduate school.
Declaration Requirements
Show
Prospective University of Texas at Austin students should visit UT Admissions to learn about the application process and how to declare a major.
How to Declare
Show
Step 1: Internal transfer students must apply to the College of Natural Sciences prior to completing 60 hours or four long semesters at UT. Applications are due to the College of Natural Sciences in the spring. Learn more about the college's internal transfer requirements.

Step 2: Once accepted into the College of Natural Sciences, all students will start as entry-level human development and family sciences majors until they successfully complete the entry-level requirements.
Specializations
Show
BS in HDFS
Regardless of a student's track or course work, all diplomas read "human development and family sciences." All tracks require students to take nine hours of approved support coursework outside of the major. It is recommended that these courses be geared toward the student's future career goals and objectives. All tracks also require a research and/or applied practicum, with some students opting to do both. Departmental Honors as well as special honors programs are available for HDFS majors.
Students choose between five tracks:
BSA in HDFS
Students pursuing the BSA in HDFS degree do not choose a specific specialization and are not required to complete the research or applied practicum.
In addition to major coursework, BSA students must complete 12 hours of 'Language, Arts, and Culture' coursework from areas such as fine arts, humanities, social and behavioral sciences, and foreign language or culture.
BSA students are also required to complete a minor OR transcript-recognized certificate program.
Personality
Show
An HDFS student is people-focused and has a strong appreciation for science. She/he recognizes the importance family and personal relationships play in individuals' lives and is fascinated by the complexity of human relationships.

Many HDFS students conduct research as undergraduates. Learn how you can get involved in the UT research community.
Skills
Show
Students in the human development and family sciences major develop:
Knowledge and understanding about family dynamics and human development
Observation skills of children and families
Research methods
Excellent preparation for graduate training, health professions, and fields involving work with children, families, and adults