Communication and Leadership
Major in the Moody College of Communication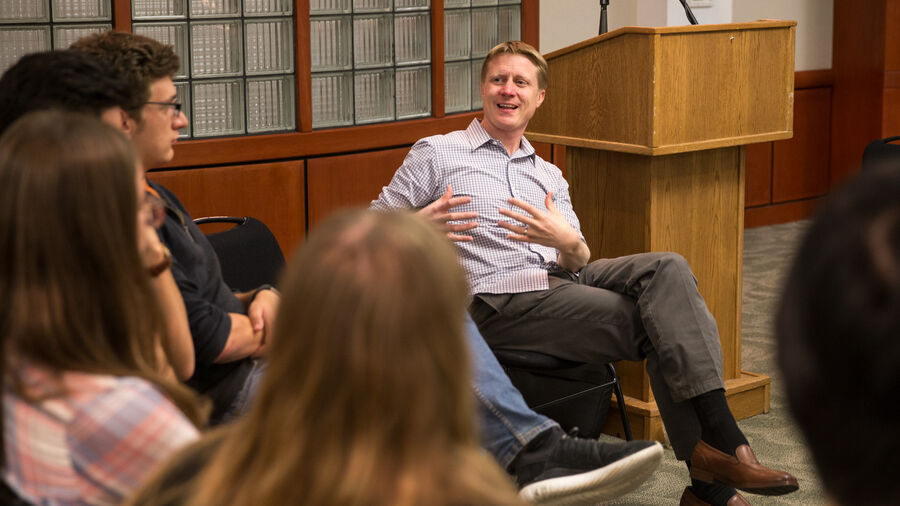 Trent Lesikar
The Moody College of Communication's Bachelor of Science in Communication and Leadership seeks to inspire and educate future leaders and provide students with the foundations needed to address significant social concerns through philanthropy, public service and civic advocacy.
Leadership is a core value of the University of Texas at Austin, and developing leaders for Texas and beyond is central to accomplishing the University's mission. To be a leader requires the ability to bridge narrow academic disciplines with a capacity to envision strategies that are informed through interdisciplinary approaches, communication skills, and ethical practices.
Declaration Requirements
Show
Students must have an overall UT GPA of at least 2.25 and a Communication GPA of at least 2.0 in order to be considered for an internal transfer into the college. Students who want to add a second major (or change their current second major) must have 30 hours in-residence and minimum UT and Communication GPAs of 2.75. Priority is given to applicants who have already successfully completed some coursework in the Communication and Leadership major.
How to Declare
Show
Current UT students interested in transferring to the Moody College of Communication can learn more about application deadlines, requirements, and information sessions on the internal transfer website.
Personality
Show
Big-picture thinking; commitment to making a better world; interdisciplinary flexibility; curiosity; strong communication skills.
Skills
Show
Knowledge of the theories and practices of ethical leadership
Adaptable communication skills tailored to career focus
Interdisciplinary understanding of social challenges and innovative problem solving techniques
Experience using effective leadership in a variety of contexts