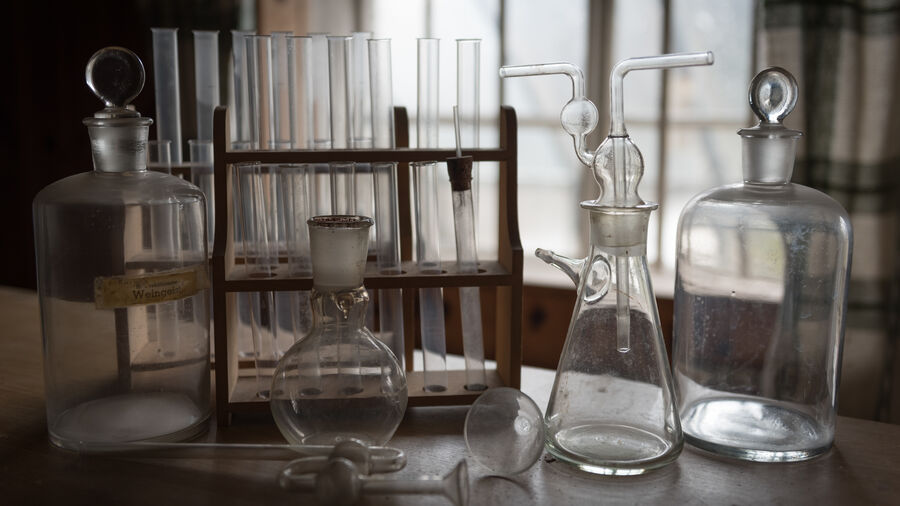 Chemistry is the science that deals with and investigates the composition, properties, and transformation of substances and various elementary forms of matter.
A degree in chemistry is designed to prepare students for professional careers as chemists, either upon graduation or after graduate study in chemistry or related fields.

In addition, it may serve as a basis for a wide range of career choices outside chemistry, including but not limited to: materials science, medicine and other healthcare related occupations, pharmacology, secondary school teaching, environmental science, and patent law.
Declaration Requirements
Show
Prospective University of Texas at Austin students should visit UT Admissions to learn about the application process and how to declare a major.
How to Declare
Show
Step 1: Internal transfer students must apply to the College of Natural Sciences prior to completing 60 hours or four long semesters at UT. Applications are due to the College of Natural Sciences in the spring. Learn more about the college's internal transfer requirements.

Step 2: Once accepted into the College of Natural Sciences, all students will start as entry-level chemistry majors until they successfully complete the entry-level requirements. Learn the difference between the B.A. versus B.S.A. versus B.S. degrees.
Specializations
Show
The chemistry curriculum provides broad and comprehensive training in all areas of modern chemistry, including course work in the major sub-disciplines of chemistry - organic, inorganic, physical, biological, and analytical.

Degree Options:
Bachelor of Arts
Bachelor of Science and Arts
Bachelor of Science

Option I: Chemistry
Option II: Computation
Option III: Teaching: Composite or Physical Science
Option IV: Chemistry Honors (must first be admitted to Dean's Scholars)
Personality
Show
Students generally have a strong mathematical background and enjoy studying chemistry. Chemistry majors tend to be observant and curious about the world around them, especially within the realm of science.

Learn about chemistry-related student organizations on campus.
Skills
Show
Aptitude for accurate details
Ability to organize and interpret data
Enjoy problem-solving and decision-making
Ability to derive information from computers
Sensitive to the health and safety of others
Desire for life-long learning