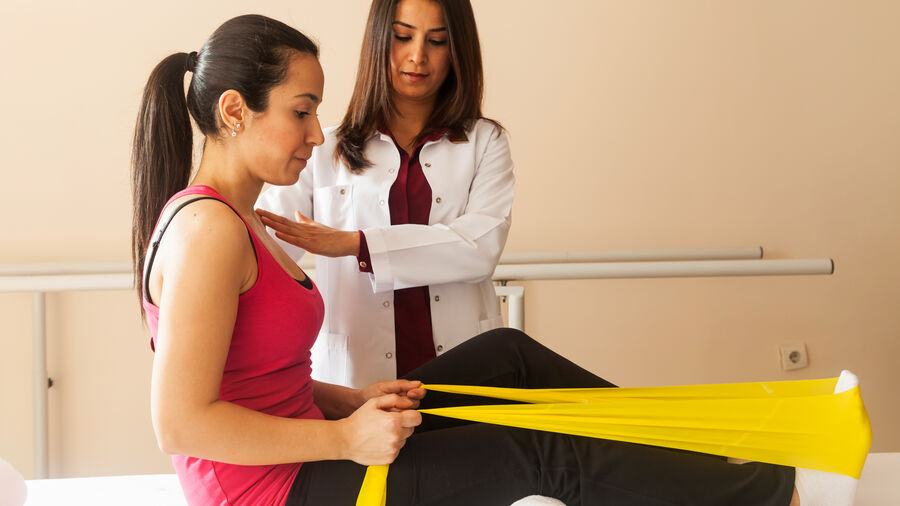 The Athletic Training Program (ATP) in the College of Education is designed to prepare students for a career as an athletic trainer.
Athletic trainers are allied health care professionals that specialize in the prevention, assessment, treatment, and rehabilitation of injuries and illnesses to athletes and those engaged in physical activity. The ATP is also appropriate for students interested in continuing their education in medicine, sports medicine, physical therapy, occupational therapy, or other allied health care professions. All students interested in the athletic training program must complete specific prerequisites and a separate application for admission to the major. This major is highly competitive with an enrollment limit of 60 students.

For more information, view the ATP website.
Declaration Requirements
Show
Prospective University of Texas at Austin students should visit UT Admissions to learn about the application process and how to declare a major.
How to Declare
Show
Students interested in the Athletic Training Program (ATP) will enter the College of Education as a pre-athletic training major. The College of Education has established specific GPA requirements that students must meet in order to transfer into the Kinesiology and Health majors.
View the Department of Kinesiology and Health Education internal transfer policy for additional information. Students that meet all the internal transfer criteria can declare Pre-Athletic Training as their major with the intention of applying to ATP by discussing it with an academic advisor in the College of Education.
In addition to the internal transfer criteria, students must complete a Directed Observation Program (DOP) where they shadow our current student trainer.
Once a student completes all the prerequisites, they will submit an application to the Athletic Training Program. The minimum GPA to apply for ATP is a 2.5.
Required Courses
Show
View a degree plan to see the required courses for the Bachelor of Science degree in Athletic Training.
Specializations
Show
Students in the ATP must participate in a series of clinical assignments and become adept in a set of educational competencies and clinical proficiencies. Students who plan to take the Board of Certification (BOC) examination or the state licensure examination of athletic trainers must complete the ATP. They can also choose to complete one of the Department of Kinesiology and Health Education's six specializations available to kinesiology and health students. Any of the following specializations are suitable for this major:
Coaching
Community health and wellness
Disability studies
Health fitness instructor
Medical fitness and rehabilitation
Strength & conditioning coaching
Personality
Show
Students in ATP love working with athletes and around sporting events. They have a passion for science and the human body. In this rigorous program, students tend to be ambitious, goal-oriented, and hard-working students.
Skills
Show
As an athletic training major, students work as student trainers for UT Athletics. They obtain real world, hands-on experience while interacting with patients under the direction and supervision of a clinical instructor. Students are able to practice, develop, and perfect the skills and knowledge that they obtain in the classroom and laboratory settings while interacting with actual patients.