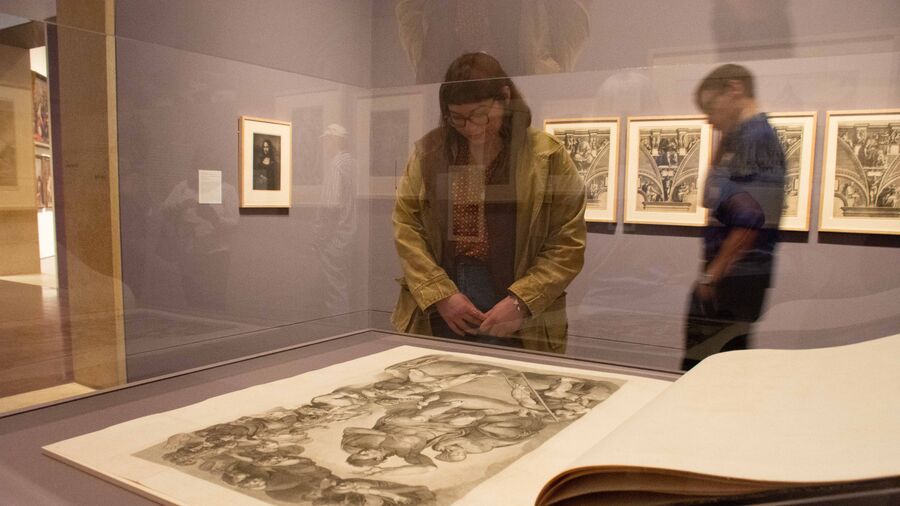 Art historians study the art of the past.
The subject embraces a wide range of objects: paintings, drawings and prints of all kinds, including photographs and film; sculpture; buildings and their grouping into towns and cities; graves and tombs; gardens; books and manuscripts; objects made of precious stones and metals; performance; in short, all visual and a great deal of material culture. Art historians across the world form a community of scholars who describe their new discoveries and theories at conferences and symposia, in exhibitions, in articles for the scholarly journals, and in the form of books.
Art history students learn how to treat non-verbal objects as evidence, how to use scholarly publications, rare books and manuscripts, and how to explain their insights and findings in words. The end product is critical thinking about this extraordinary and engaging subject, and preparation for entry into a range of academic and professional occupations.
The Bachelor of Arts (BA) in Art and Art History degree is structured much like a liberal arts degree. The BA Art History degree plan is well suited for students who want to be prepared to do graduate study in art history, material culture, and the visual arts.
Declaration Requirements
Show
Prospective University of Texas at Austin students should visit UT Admissions to learn about the application process and how to declare a major.
How to Declare
Show
Undergraduates currently enrolled at UT who wish to change to a major in the College of Fine Arts need to apply for an internal transfer. Internal transfer applicants should view information on the application process and contact the undergraduate academic advisor in the Department of Art and Art History regarding the internal transfer process.
Skills
Show
The study of art history develops skills ranging from specific knowledge of the artistic expression of civilizations to analysis of art works, their quality, purpose, and meaning. Well-developed writing and communication skills, along with visual sensitivity, enable graduates to contribute to and succeed in many professions.