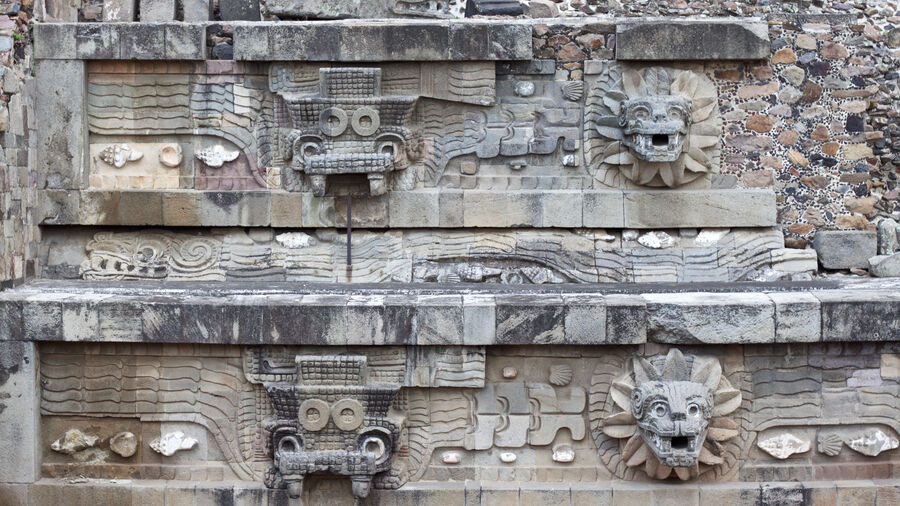 Anthropology is the holistic study of the human species.
Because our species exhibits great diversity, anthropologists study the whole spectrum of human existence across time and space to address fundamental questions about what we are and why.

What do all of the different manifestations of the human species have in common? How did this common core of humanity come into being? What forces shaped it? Can our knowledge of the human species help us improve the human condition? What are the underlying causes and mechanisms of racial, gender, and class inequality? These are the questions that lie at the heart of anthropology.
Declaration Requirements
Show
Prospective University of Texas at Austin students should visit UT Admissions to learn about the application process and how to declare a major.
Required Courses
Show
The anthropology degree plan lists all courses required for the Bachelor of Arts degree with a major in anthropology.

View course descriptions of current anthropology (ANT) courses. Students interested in anthropology should start further exploration by taking one or two introductory courses, such as: ANT 301 Biological/Physical Anthropology, ANT 302 Cultural Anthropology, ANT 304 Intro to Archaeological Studies: Prehistory, and ANT 307 Culture & Communication.
Specializations
Show
Anthropologists seek to understand humankind in terms of the interaction of biological, social, cultural, and historical processes. While the holistic approach looks at the big picture, anthropologists have found it most useful to focus on this picture from a handful of specialized perspectives. Thus, we have the following subfields of anthropology:
Sociocultural Anthropology
Archaeology
Biological Anthropology
Linguistic Anthropology
The undergraduate program in anthropology provides a comprehensive introduction to each of the subfields while allowing students to specialize in the subfield corresponding to their interests.
Personality
Show
Anthropology exists where the humanities, the social sciences, and the natural sciences meet and, therefore, will appeal to students from a variety of backgrounds. It is a discipline that thrives with diversity and benefits from engaging people of all kinds.

Students who love learning about other cultures, past and present, will find the field of study attractive. Biological anthropology will fascinate the more science-oriented minds that seek to explore humans' place in the natural world. Students who enjoy "people-watching" may be drawn to ethnographic fieldwork while the meticulous tasks and collaborative environment associated with archaeological work may better suit others.

There is something for everyone in anthropology. It encompasses a broad range of topics, including communication, human rights and social justice, media and public culture, health and medicine, ecology, and religion - to name just a few.

If you question what it means to be human and are willing to challenge your perspective with an open mind, then anthropology may be for you.
Skills
Show
The anthropology major, like many majors in the College of Liberal Arts, does not prepare students for a specific career path; rather, it gives students a broad preparation in problem-solving, human behavior, cultural understanding, and oral and written communication, all of which may be applied to virtually any career. Each subfield emphasizes skills in theory, research methodology, and data analysis. As a result, students of anthropology develop unique perspectives and habits of thought that allow them to see old problems in new ways. Such critical thinking skills will be highly regarded in our complex global society.