All-Level Special Education
Major in the College of Education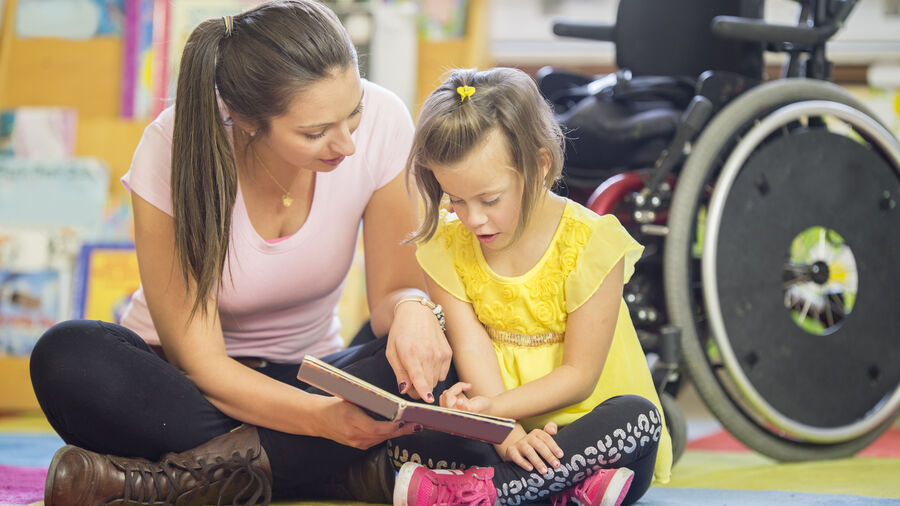 The All-Level Special Education certification program is designed to prepare prospective educators to teach in a variety of settings for individuals with disabilities including children and youth with mild to moderate disabilities as well those with severe and/or multiple disabilities.
The program also focuses on preparing lessons plans, and developing skills for consulting with classroom teachers and parents, and participating in Individualized Education Program (IEP) meetings.
Declaration Requirements
Show
In the last five semesters of the major, there are two internal applications students are required to submit. One for the Foundation semester and the other for the Professional Development Sequence or "PDS."
The Foundation semester is Spring Entry only and helps students prepare for their PDS. A 2.35 minimum UT grade point average is required to enter Foundations but does not guarantee admission. The Professional Development Sequence is Fall Entry only. Admission to the PDS requires a minimum 2.5 UT grade point average and completion of required prerequisite coursework with a "C" or better.
Prospective University of Texas at Austin students should visit UT Admissions to learn about the application process and how to declare a major.
How to Declare
Show
Current undergraduate students at UT Austin who would like to transfer into the College of Education are required to attend an internal transfer information session before they can meet with an Academic Advisor.
Specializations
Show
It is not required for students to have a specialization or minor within their degree. However, all students will take courses that will additionally allow them to sit for the EC-6 Generalist certification test and the ESL certification test.
Personality
Show
All-level education majors are accepting and appreciative of differences in others. They are able to work with different types of students in a personable and caring way. Students are not afraid to take risks and are passionate about learning.
Skills
Show
Learn effective approaches in working with children with disabilities, their parents, and other teachers.
Ability to assess educational needs of children and youth.
Learn to develop curriculum, lesson plans and Individualized Education Programs (IEPs).
Gain confidence in presentation and oral communication skills.
Learn to work with all different types of students.