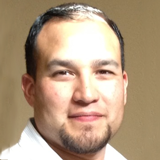 Owner, Texas Engineering Solutions @
Texas Engineering Solutions
I'm the majority owner at a local civil engineering consulting firm, Texas Engineering Solutions, LLC. TES specializes in land development in the Central Texas area. I supervise the engineering department and more importantly oversee the day-to-day business operations of the firm. Occasionally, I put my engineering design hat back on and actually carry-out some project design.
How I Got Here
Show
Graduate degree(s): Yes, I received my MBA from the Texas Evening MBA program at UT. The program was great as it allowed me to continue working during the day and get my degree at night with fellow young professionals.
Favorite class(es): Structural Analysis
Moving from college to career:
After graduating, I went to work for a civil engineering consulting firm as a structural engineer. After almost two years of serving as a structural engineer, I transitioned to being a civil engineer in the land development group due to company workload. After experiencing this new work, I found myself really enjoying it. After a couple of years serving in this capacity, I realized that I wanted to learn about the business side of land development and that I wanted a formal education in business, which led me back to UT. Upon graduating with my MBA, I began looking into a transition in my industry from consulting engineer to land developer or broker. However, prior to my departure from my current job, I was approached by my now business partner to create our own firm. It seemed like a great opportunity that was too hard to pass up so I did it. It's been great ever since.
Career influences:
My passion for creating and building led me to architectural engineering as an undergrad and then my curiosity about the business side of the industry led me to my MBA. After combining the two, being a partner in a firm seemed like a natural fit. Of course, I would not be here without help from many mentors including my father, who's in the construction industry, my father-in-law, who's a retired engineer, and my business partner, who was my direct supervisor for 5 years prior to joining forces. Everything I know about my business comes from them and UT.
The Ups and Downs
Show
Pros: Setting my own schedule; feeling great pride in owning a successful business and being relied upon by others for their livelihood. The fact that each project and day brings a new opportunity, and opportunities to meet all kinds of people in all walks of life

Cons: Long hours when necessary to get the company established, pressure of controlling people's livelihood in terms of work opportunity
Recommendations
Show
Meet as many people as you can and really try to establish good relationships with them. You never know when you may need a helping hand in the future. As they say, it's not what you know, but who you knew.

Be sure to choose a major or degree that you enjoy. It doesn't have to be your favorite hobby, but it should be something you are passionate about or like to do.
Interested in this Career?
Show
Learn more about careers in: