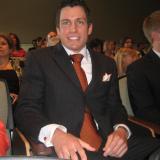 Marketing Manager @
Nestle
I represent the Research and Development department of Nestle Purina. In my position I utilize my background knowledge as a veterinarian as well as my business skill set to work with various entities. I also serve as a supervisor for Nestle student representatives at different vet programs within institutions across the country. Although I remain an active practitioner in vet complexes, this role allows me to serve in many capacities. I am thrilled to still practice veterinary medicine and work with patients - there is nothing like the connection you have with animals and their owners.
How I Got Here
Show
Graduate degree(s): MBA (University of Texas at Austin) and DVM (Louisiana State University)
Favorite class(es): Global Management
Moving from college to career:
Engineering and medicine made sure I would have an opportunity to innovate, but at the same time I could not ignore my natural talent that was being shaped- the ability to communicate to large groups.
Career influences:
I have always been interested in animal welfare and other ideals that elevate our civility. In the future I am interested in opening a vet complex in Austin.
The Ups and Downs
Show
My current job provides flexibility in both work hours and environment. However, I do travel on a frequent basis to improve and sustain relationships with clients. Through job experience and a diverse educational background, I was able to obtain a job that has a nice expense account and very little worries.
Recommendations
Show
Don't rush it. There is no reason to rush it - guaranteed.
Interested in this Career?
Show
Learn more about careers in: