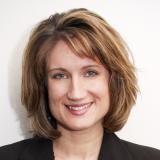 Assistant Director @
City of Austin Public Works Department
I oversee the Capital Project Delivery Section of the City of Austin Public Works Department. My divisions include Project Management, Engineering Services, Construction Inspection and Quality Management. We manage the planning, design, permitting, bidding and construction of most of the city's capital improvements, including roads, bridges, drainage, utilities, treatment plants and buildings such as fire stations and libraries. Our projects range in cost from about $500K to $500M. We apply a disciplined project management approach which focuses on cost, schedule and quality.
How I Got Here
Show
Favorite class(es): Airport Design
Moving from college to career:
I worked in the Civil Engineering field immediately upon graduation. I started in the private sector, designing and permitting sites and subdivisions for developers. After a stint as a stay ay home mom, I then began working in Project Management for the City of Austin Public Works Department. My degree, and particularly my professional registration as a P.E., have been critical to the success of my career.
Career influences:
I started my career in land development, designing and permitting private site and subdivision plans. I then stayed home for a few years with my young children. When I decided to return to work, I went to work as a Project Manager for the City of Austin, rather than returning to the private sector. I knew very quickly that I had found my home, career-wise. I loved the people I worked with, who were passionate and quirky, and I appreciated the driven, results-focused work environment. It was very different than the popular perception of a government agency. I have been with Public Works for 10 years now and have risen through the ranks to Assistant Director.
The Ups and Downs
Show
Pros: The opportunity to be involved in some of the most exciting projects the city has ever undertaken, including Water Treatment Plant #4 and the Waller Creek Drainage Project. These are once-in-a-career type projects and I am so privileged to be involved in them. I work with great, dedicated, innovative public servants in a very supportive work environment.

Cons: My workday never really ends. I have a high level of responsibility in my organization, which makes it difficult to disconnect at the end of a workday. I have to make difficult decisions at times, weighing technical, political, and financial factors, while always keeping the public trust first and foremost in my mind.
Recommendations
Show
I recommend pursuing an engineering or other technical degree, even if you think you may actually want to do something different. A technical degree confers instant credibility and opens many doors. Don't expect to love your first job. Use it as a learning and growing experience and as a stepping stone to where you want to be. Always be willing to do more than expected and volunteer for extra tasks and projects. And take the EIT exam!
Interested in this Career?
Show
Learn more about careers in:

Check out these links: