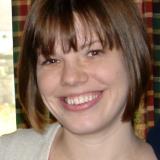 Public Health Researcher @
Johns Hopkins University School of Public Health
I am a Research Associate (faculty) at Johns Hopkins School of Public Health. For the past year I have been based in Afghanistan working on a Results-Based Financing (RBF) for Health Project. Afghanistan has one of the highest maternal and child mortality rates in the world, and this project is an attempt to improve the quality and utilization of basic healthcare services. Healthcare providers and implementing non-governmental organizations (NGOs) receive performance payments based on key maternal and child health indicators. The Ministry of Public Health in Afghanistan is implementing the project in 11 provinces, and JHU is conducting the monitoring, evaluation and technical support.
One of the great things about working an organization like JHSPH is that there is always a ton of projects going on and opportunities to get involved. I have recently undertaken two additional projects. The first is a Future Health Systems Project, which we work with the community to develop a community scorecard that they can use to evaluate the quality of healthcare services in their village. The other project is a national drug quality study. The porous borders and lack of a regulating system in Afghanistan are prime conditions for counterfeit and substandard drugs, and so it is vital that we monitor the quality of drugs being dispensed.
My role mostly focuses on the supervision and technical aspects of the projects, but also includes attending meetings with different stakeholders and many other things. I have been involved in the designing the household survey, writing survey instruments, trainings, supervision, analyzing data, report writing, working with communities, etc.