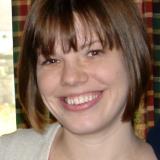 Public Health Researcher @
Johns Hopkins University School of Public Health
I am a Research Associate (faculty) at Johns Hopkins School of Public Health. For the past year I have been based in Afghanistan working on a Results-Based Financing (RBF) for Health Project. Afghanistan has one of the highest maternal and child mortality rates in the world, and this project is an attempt to improve the quality and utilization of basic healthcare services. Healthcare providers and implementing non-governmental organizations (NGOs) receive performance payments based on key maternal and child health indicators. The Ministry of Public Health in Afghanistan is implementing the project in 11 provinces, and JHU is conducting the monitoring, evaluation and technical support.
One of the great things about working an organization like JHSPH is that there is always a ton of projects going on and opportunities to get involved. I have recently undertaken two additional projects. The first is a Future Health Systems Project, which we work with the community to develop a community scorecard that they can use to evaluate the quality of healthcare services in their village. The other project is a national drug quality study. The porous borders and lack of a regulating system in Afghanistan are prime conditions for counterfeit and substandard drugs, and so it is vital that we monitor the quality of drugs being dispensed.
My role mostly focuses on the supervision and technical aspects of the projects, but also includes attending meetings with different stakeholders and many other things. I have been involved in the designing the household survey, writing survey instruments, trainings, supervision, analyzing data, report writing, working with communities, etc.
How I Got Here
Show
Graduate degree(s): Master of Science in Public Health
Moving from college to career:
My current career combines my interest in science and my passion for disadvantaged populations. I began college as a biology major planning to go to medical school. I grew up in a small town in Southeast Texas, and had never traveled outside of the U.S. until after my sophomore year of college. That summer I had the opportunity to work on a hospital ship in Togo, Africa for 3 months, which was an experience that changed my life and career goals. The next 2 summers were spent in Nepal volunteering in a hospital and teaching English.
At the time I graduated from university I knew that I wanted to work overseas, but I was unsure of whether I wanted to do that as a doctor or something else. Instead of jumping into a graduate program I was unsure of, I decided to spend the next 2 years in India working for a NGO. All of these experiences and interests eventually led me to pursue a master's degree at Johns Hopkins and my current career.
The Ups and Downs
Show
Pros:
I am doing something I love and am passionate about.
I have an opportunity to really make a difference and bring health services out to the most vulnerable and needy populations.
I also have opportunities to travel, and live in many countries. I have lived in Afghanistan, Nepal, and India, and traveled to a dozen of other countries in the past 5 years.
Cons:
I only get to travel back to the US every 6 months to 1 year, so maintaining normal relationships with family and friends can be difficult.
I don't make a ton of money.
Recommendations
Show
Don't just take classes over your summers in college! Travel. Take a year off. Take advantage of that time to gain valuable experiences through volunteering overseas or even elsewhere in the U.S. These types of experiences not only look great on graduate school or job applications, but also will broaden your view of the world and maybe even be instrumental in deciding your future career path.
Interested in this Career?
Show
Learn more about careers in:

Check out these links: