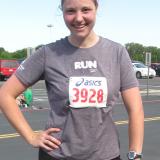 Product Support Engineer @
National Instruments
Engineers in all types of disciplines use National Instruments (NI) software products to write their own programs for test, control, and measurement.
As a Product Support Engineer, I manage projects that impact the supportability and usability of these software products.
I work on issues such as:
Making our software intuitive for engineers to use.
Identifying common bugs and usability problems with the software and working with developers to correct them.
Creating documentation and training materials for NI's technical support department Working one-on-one with large customers to ensure their success using NI's products.