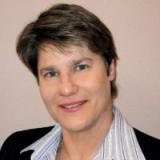 Design Build Program Manager @
Texas Department of Transportation
I standardize process and procedures across our $25 billion dollar program. We put together mega highway projects, procure developers to design and build them, provide oversight and compliance review during design and construction and maintenance and operations. I troubleshoot design, construction and maintenance issues and oversee our quality program. I am in meetings about 60% of my time, usually giving advice and coordinating activities.
How I Got Here
Show
Favorite class(es): Chemistry
Moving from college to career:
I started my career at TxDOT. I held 5 very different jobs (contract administration, materials engineer, design engineer, construction engineer and division director) over 20 years. Then I decided to try consulting where I worked for 5 firms in 13 years, mostly starting up engineering firms that were established elsewhere in Texas. I helped win $25 million dollar contracts to perform quality oversight for the owners of mega design build highway projects all over the U.S. I became a business developer more than a technical engineer, but my undergraduate degree was very important.
Career influences:
My dad said I could do anything I wanted. I knew I was good at math and enjoyed science and I didn't want to spend a bunch of money on a college degree and then not be able to find a job or not get paid well. I went to an engineering conference my freshman year in college and really liked the job opportunities I heard about. I was sold. I have never regretted it.
The Ups and Downs
Show
I build roads which are the backbone of the U.S. Economy. I find better, more efficient and less expensive ways to do that. I am a public servant and what I do is not all about making money, like it is in the consulting world. It is very fulfilling.
Working with the state legislature can be frustrating. I travel some but not too much.
The pay is not great as in consulting but I get a lot of vacation and good benefits. I hire a lot of consulting engineering firms. My salary is way above the average for most people
Recommendations
Show
I graduated with a C average. I think my communication skills and personality made me more attractive to employers than my technical skills. All of my A student friends ended up working for me! A lot of engineers end up in management and administration after 5 years. Use your vision to improve whatever you are working on. Don't just do it they way it's always been done.
Interested in this Career?
Show
Learn more about careers in: