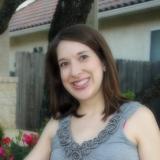 Assistant General Counsel @
Texas Department of Agriculture
Since I work in General Counsel (as opposed to a specific division of the agency), I get to work with a variety of programs and get to handle several different experiences. I work mostly with contracts and grants, but also get to work with public information requests and even administrative hearings.

A day for me can include several meetings with people from the various programs within the Department of Agriculture, or it may involve me handling negotiations of outstanding debt or contract terms with grant recipients. Or I may be serving as a representative for the agency for public board meetings.

I get to advise agency individuals on various legal issues and provide my opinion.

I like what I do because I get the opportunity to experience many different things and the work does not become monotonous. I've even had the opportunity to work at the State Fair of Texas assisting with supervision of our sponsored events.