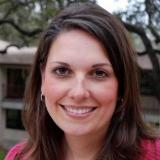 Executive Director of Enrollment Management @
Seminary of the Southwest
Establish plans for enrollment management in all program areas to meet goals set by the board and the dean.
Identify potential qualified students in order to generate a pool of inquiries.
Develop systematic approaches to encourage inquirers to apply, applicants to complete the admissions process, and admitted students to enroll.
Manage the interview process of applicants (includes training interviewers, conducting interviews, maintaining appropriate documentation in accordance with standards common in higher education and applicable laws).
Manage admissions budget.
Handle confidential information.
Actively engage campus ministries across the country to facilitate recruitment of students.
Research, analyze and monitor demographic factors to find ways that the seminary might best serve the needs of the Episcopal Church in general, the individual dioceses that are constituencies of the seminary and the wider culture.
Travel on behalf of the seminary for admissions, recruitment, institutional advancement, alumni/ae, or promotional reasons.
Facilitate Visitor's Weekend committees.
Provide information for catalog and website updates.
Oversee student host work study job and other work study jobs as may be appropriate.
Represent the seminary in a wide variety of contexts: Diocesan Conventions; provincial meetings; national meetings; individual meetings with Bishops, deployment officers and commissions and committees of the church.
Prompt response to all phone and email inquiries.
How I Got Here
Show
Undergraduate Degree(s): Education, B.S.
Graduate degree(s): I have a Masters (M.Ed.) in Enrollment Management. Twelve years after I graduated with my undergraduate degree, I decided to go back to school because I wanted to learn as much as I could about the career I loved.
Favorite class(es): Leadership Development
Changing majors:
I changed my major several times - Undecided to Pre-Law to Elementary Education. Looking back, I realize that my favorite courses revolved around Leadership Development. In retrospect, I wish I had taken the time to meet with my advisor to discuss this interest instead of trying to guess which major would make my parents happy.
Moving from college to career:
I graduated with my bachelor's degree in 1998 and almost immediately started working as the Head Volleyball Coach at a small liberal arts college several hours from where I lived. I have spent 12 of the last 14 years working in higher education. My career began in athletics, however, within the last five years, I have shifted away from athletics and now work solely in enrollment management. The skills I learned while coaching have served me well in my new position.
Career influences:
I was a first generation college student who had several mentors throughout my college career. They were instrumental in guiding me through the maze of courses, financial aid, res life, and career choices that characterize the journey towards college graduation. Their influence caused me to accept a position at a college right after graduation, and I have never regretted it. Working in higher education is a rewarding career.
The Ups and Downs
Show
Pros:
Working in higher education
Working with and encouraging students to reach their educational goals
Large network of other higher ed professionals
Cons:
Any position within the admissions, recruiting, retention field of enrollment management will require non-traditional hours (weekends, nights)
Recommendations
Show
I encourage all college students and recent graduates to volunteer to take on as many projects as your time allows. Learning skills and meeting people from other departments is an asset as you climb the career ladder.
Don't wait until you are a senior to apply for internships. They are a great way to test out a career while you still have a chance to change your major.
Interested in this Career?
Show
Learn more about careers in:

Check out these links: