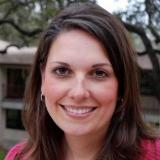 Executive Director of Enrollment Management @
Seminary of the Southwest
Establish plans for enrollment management in all program areas to meet goals set by the board and the dean.
Identify potential qualified students in order to generate a pool of inquiries.
Develop systematic approaches to encourage inquirers to apply, applicants to complete the admissions process, and admitted students to enroll.
Manage the interview process of applicants (includes training interviewers, conducting interviews, maintaining appropriate documentation in accordance with standards common in higher education and applicable laws).
Manage admissions budget.
Handle confidential information.
Actively engage campus ministries across the country to facilitate recruitment of students.
Research, analyze and monitor demographic factors to find ways that the seminary might best serve the needs of the Episcopal Church in general, the individual dioceses that are constituencies of the seminary and the wider culture.
Travel on behalf of the seminary for admissions, recruitment, institutional advancement, alumni/ae, or promotional reasons.
Facilitate Visitor's Weekend committees.
Provide information for catalog and website updates.
Oversee student host work study job and other work study jobs as may be appropriate.
Represent the seminary in a wide variety of contexts: Diocesan Conventions; provincial meetings; national meetings; individual meetings with Bishops, deployment officers and commissions and committees of the church.
Prompt response to all phone and email inquiries.