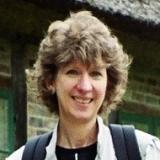 IT Manager for Faculty Information @
The University of Texas at Austin
I started out by learning to program and develop administrative software applications. Now I am managing others who are designing and developing administrative software and still participating in that development.
How I Got Here
Show
Graduate degree(s): Graduate work in Music (no degree)
Favorite class(es): Introduction to Music History
Changing majors:
My original BA degree was in Psychology and Philosophy. Then I got an additional BM in Music (Voice).
Moving from college to career:
I had several jobs before I found my career path. I learned how to program through training on the job. My degrees are only minimally related to my career. However, my interest in Psychology has helped me to evaluate and improve user interface in software applications.
Career influences:
My interest in software development came from job experience. I enjoyed the analysis and the work and finally got some training.
The Ups and Downs
Show
Creative opportunity in software development is a big advantage. We actually create applications rather than implement what others have done. Also hiring the right person instead of computer skills makes a wonderful workplace. Managing too many requests and working long hours can be a challenge.
Recommendations
Show
Degree disciplines may or may not lead to a related career. However, each discipline can develop skills that are useful in the workplace. For example, analytical skills in philosophy or working as a team in musical groups. Build on these skills when you consider a new job.
Interested in this Career?
Show
Learn more about careers in: