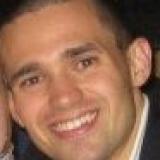 Finance Director @
McCain Leadership Fund
I manage fundraising activities for Senator McCain's leadership PAC and his U.S. Senate reelection campaign. Previously, I worked on the McCain-Palin campaign as the Deputy National Finance Director.
How I Got Here
Show
Graduate degree(s): Currently pursuing a law degree
Favorite class(es): Congressional Elections with Sean Theriault
Moving from college to career:
I worked in China for Dell Computers immediately after graduating from college. I then returned to UT a year later to start law school. During law school I was asked to consider taking some time off to work on Senator McCain's presidential campaign. Over two years later I'm still enjoying my time working with a great team.
Career influences:
I was fortunate to have the opportunity to serve as the Student Government President at UT Austin and the Student Regent for the UT System. These opportunities allowed me to experience politics and government first-hand.
The Ups and Downs
Show
I really enjoy all the travel associated with my job and the interesting people I get to meet and work with on a daily basis.
Recommendations
Show
Get involved. If you have an interest - UT has an avenue to pursue it. If you can't find the avenue, then create it. UT let's you do that too!
Interested in this Career?
Show
Learn more about careers in:

Check out these links: