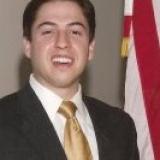 Founder and Managing Principal @
Texas Ventures Foundation Inc.
www.TexasVentures.org - Texas Ventures empowers young enterprise by offering a supportive entrepreneur network, business-plan validation, mentor network and investor relationships. We also facilitate early-stage equity acquisitions and investments through a portfolio offering to the community.
How I Got Here
Show
Favorite class(es): Ethical Leadership - taught by Dr. Howard Prince Jr. II
Moving from college to career:
At the end of my college career I realized I wanted to build a lasting network of friends, supporters and entrepreneurs. Naturally, I started a student organization to recruit entrepreneurs with a similar interest. In a few weeks I had rounded up several brilliant minds into one room. Together, we built a network that ultimately employed me and has become my current company. Texas Ventures was founded as a peer to peer network and evolved into an incubation network for young enterprise that offers deal flow for investors and entrepreneurs. We have activated several revenue streams and will soon be expanding.
Immediately after college when my student organization was beginning the transition from a simple student club to an incorporated enterprise with a flexible business plan, I began prospecting the job market for ways to develop a network of investors that could provide an engine toward my company's long-term growth. I did what any entrepreneur would do, I looked inward to assess my strengths and passions and then sought advice from mentors. I was pointed in the direction of the American Israel Public Affairs Committee - a lobby organization that focused on an issue of which I cared deeply. I had traveled to the Middle East 3 times in college (one was an academic study opportunity), and I knew this would be an advocacy position where I could apply what I had learned. I could obtain a job with meaning, meet my long-term goals and participate in a lobby exercise that fulfilled my passions. I studied and network aggressively to give myself an advantage when applying. The time and attention to detail paid off - I got the job. Nearly two years later, I left the position and was ready to take my entrepreneurial path to the next level.
Career influences:
As a Liberal Arts major, I was in serious need of mentors to transfer my critical thinking into profitable business practices. Unlike many of my liberal arts peers, I did not want to immediately dive into legal studies. I knew that I would be hiring lawyers to expedite processes for me, rather than laboring through contracts myself on behalf of clients working in business. Once I identified my passion for being my own business owners I knew a liberal arts major would be a tremendous benefit. I pursued 3 study abroad opportunities (Israel, Mexico and Belize). I took classes on geopolitics, leadership, literature, and the arts. I began to grasp marco-overviews of government, economics, sociology, and history. Through such learning I became more worldly and developed a higher capacity for thought leadership.
Engaging mentors enabled me to further tap into the potential of applying my thought leadership into business practice. At The University of Texas at Austin, the resources for mentors and self-study are rich. I read about and discussed business and politics while enrolled in a curriculum that offered broad ideas like: existential dualism, Darwinism, and the Monroe Doctrine. I was empowering myself on all fronts for a lifetime of intellectual curiosity. My major has set me on this path toward success, my mentors have enabled my adventure, and my purpose to honor my alma mater and build a legacy have pushed me forward.
The Ups and Downs
Show
My current work doesn't feel like a job. I am fully empowered to do what's necessary to build success. I have lifted limitations that were once pressed upon me by more traditional employers. As a manager and founder of a company I take what has worked from the past and learn from past challenges. I understand mistakes are meant to lead to solutions and better business practices, which is why I am not afraid to make them. Good business ethics are essential and long-term thinking is sometimes the best grounding mechanism during tough days. Along the way, balancing life, family, friends and your passions are all essential.
Recommendations
Show
Read constantly. Surround yourself around positive people. Love your family and find aspects in your life of which you can be thankful daily. Become a good talker and a better listener. Identify your strengths and seek out mentors. Value education and make it work for you.
Interested in this Career?
Show
Learn more about careers in:

Check out these links: