Communication Sciences and Disorders
Major in the Moody College of Communication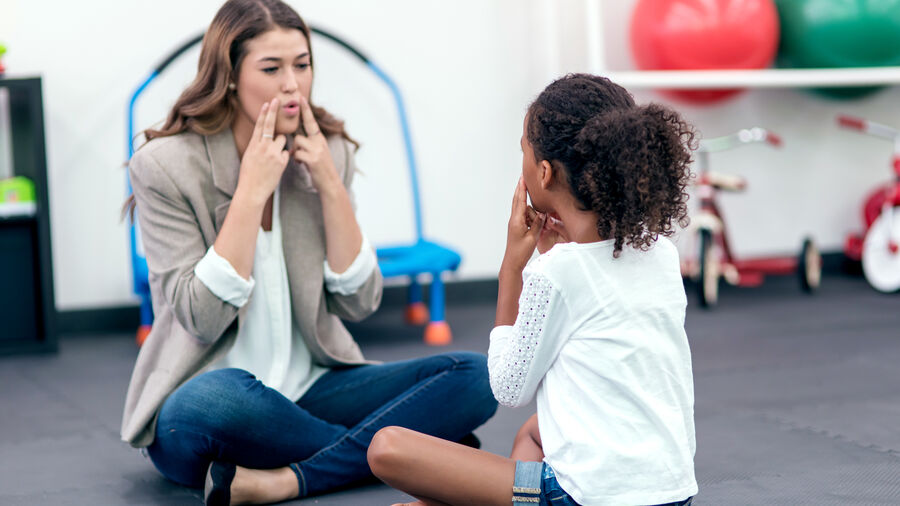 Communication disorders encompass a wide variety of problems in speech, language, and hearing. Speech and language impairments include voice disorder, articulation problems, fluency problems, aphasia, phonological problems, and delays in speech or language.
Hearing impairments include partial hearing and deafness. We teach students to understand and treat these challenges throughout the entire lifespan of human development from early childhood through the elder years and encourage them to develop a holistic understanding of the communication process and to investigate new ways to expand the mind's potential to formulate, absorb, and express ideas.
Declaration Requirements
Show
Prospective University of Texas at Austin students should visit UT Admissions to learn about the application process and how to declare a major.
How to Declare
Show
Current UT students interested in transferring to the Moody College of Communication can learn more about application deadlines, requirements, and information sessions on the internal transfer website.
Specializations
Show
Students must choose one of three specializations:
Audiology is the study of hearing and its disorders.
Deafness Studies/Deaf Education is a track of study for students whose ultimate goal is to become certified teachers of deaf children, teachers in the field of deafness studies and American Sign Language, or who wish to work in some other capacity with deaf individuals.
Speech/Language Pathology students obtain knowledge of normal and disordered aspects of speech, language, and hearing and engage in coursework pertaining to the evaluation and treatment of speech and language disorders.
Personality
Show
Curious
Problem solver
Sensitive
Strong interpersonal skills
Empathic
Attentive to details
Leadership
Appreciates diversity
Creative
Skills
Show
Quantitative thinking and analytical reasoning
Understand communication abilities & disorders across lifespan
Communicate effectively in writing and orally
Collaborate in small and large groups
Enhance cultural sensitivity
Meet pre-requisites for graduate study in audiology and speech-language pathology